One of the easiest and certainly most convenient ways of buying baby chicks is through a hatchery. Having purchased my own baby chicks from farmers for more than a decade, I've found online chicken hatcheries to buy chickens that offer a wide selection of breeds that I haven't been able to find from local suppliers.
So whether you are looking for a prolific egg layer or exotic breed, or it's the first time you're ordering chicks online, we look at the pros and cons of sourcing chicks from hatcheries and what you should look for when ordering chicks in the mail.
12 Best Chicken Hatcheries
McMurray Hatchery sells live baby chicks and various supplies including chicken starter kits, feeders, and waterers to raise healthy chicks.
Murray McMurray Hatchery is a reliable supplier of chickens, ducks, geese, turkeys, and exotic fowl. Founded by Murray McMurrayin in 1917, the business operates from a 26 000 sq ft facility.
McMurray offers free shipping on order minimums of 25 or more chicks; however, a small order fee is charged on purchases of pullets, game birds, and less than 25 chicks or 10 ducklings.
Every chick is handpicked, packed in a customized box, and shipped straight to your door. Murray McMurray Hatchery also provides guaranteed quality poultry with a 48-hour live delivery policy.
Pros
Fast delivery 
Wide selection of fowl
90% sexing policy 
Cons
Fee on small orders 
Smallest order of 15 chicks 
Extra charge for health certificates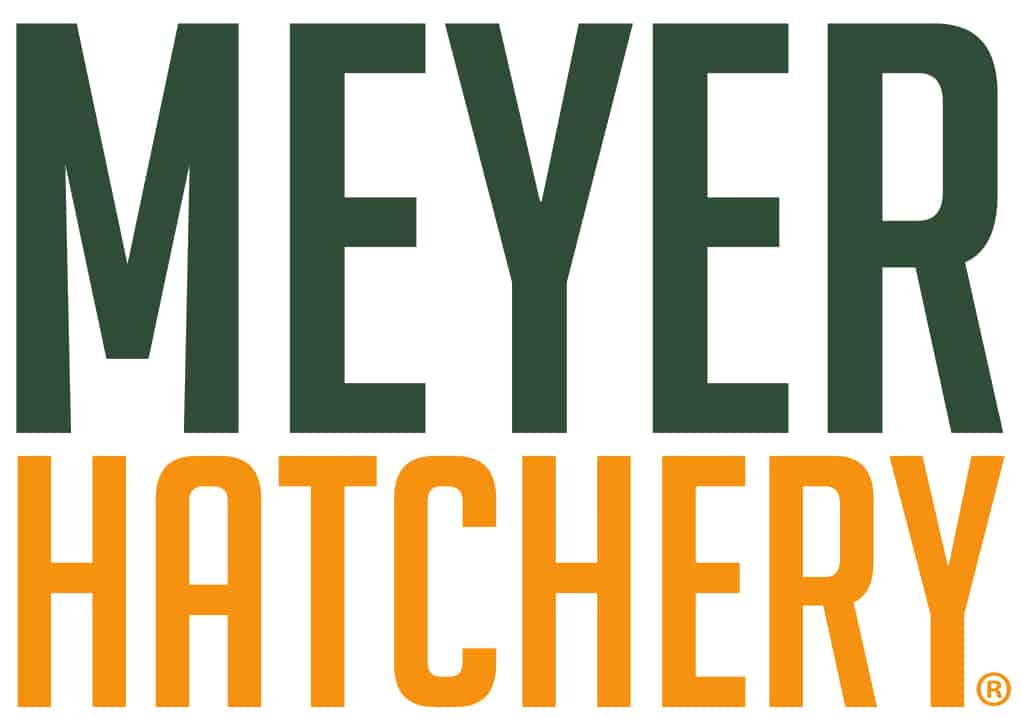 Meyer Hatchery offers more than 160 breeds of fowl that are produced at the facility and shipped on a year round basis.
Meyer Hatchery is a family-owned hatchery and operated poultry supplier that has continued to assist customers since 1985. The facility offers a range of breeds including ducks, geese, guineas, chickens, broilers, and game fowl. 
They are the first to provide sexed bantams and they offer their very own breeding stock from fertile eggs to day-old hatchlings.
The company provides an online shop and sells vaccinated chicks. They include a 100% gender accuracy policy and a 48-hour guarantee on live chicks.  For chicks that arrive deceased, a loss report form can be completed. 
Pros
Affordable prices
3 chick minimum order
Year round delivery
Cons
Limited chicken breeds
High rate for minimum orders
Fee to change orders
Freedom Ranger delivers chicks straight to your door eliminating the need for the post office or third-party shipping.
Freedom Ranger Hatchery is specialized in broilers, egg layers, and dual-purpose fowl. They provide the National Poultry Improvement Plan (NPIP) certification which means that they are recognized as safe in the production and sale of poultry.
The family-owned business runs its own hatcheries and they guarantee that the birds sold are from their parent stock.
They ship to all US states using custom boxes and delicate handling to ensure that hatchlings reach their new home safely.
Pros
Ships direct to your door
Specialized in meat birds
Family operated
Cons
Charge for vaccinated birds
Limited breed selection
No hatching egg guarantee

Strombergs Chickens sells live birds and various supplies such as coops, fencing, supplements, incubators, and nest boxes for raising fowl.
If you are looking for fertilized eggs or day-old live chicks, Strombergs Chickens offers a range of chicken, game birds, and waterfowl breeds such as swans and ducks.
Strombergs sells chicken diapers, coops, nest boxes, incubators, and brooders along with processing tools for meat chickens.
For those in the egg industry, Strombergs sells egg scrubbers, baskets, cartons, and nesting accessories.
You may qualify for free or low cost shipping with purchases over a certain price.
Pros
Different breeds available
Small discount on sign up
48-hour bird health guarantee
Cons
Free shipping not guaranteed
Extra fee to vaccinate chicks
No hatching egg guarantee
The small poultry company offers poultry supplies for any flock including backyard hobbyists, farmers, and avian enthusiasts.
Purely Poultry is family owned and provides some of the most popular breeds of layers for the backyard including Rhode Island Reds, Welsummers, White Leghorns, and White Plymouth Rocks. The company also sells game fowl from quail to guinea fowl.
You only have to order a minimum of 3 baby chicks, unlike many other hatcheries that require minimum orders of 20 or more chicks.
Purely Poultry requires that birds are collected within 8 hours of arrival at the post office to be covered by their wellness guarantee.
Pros
Live chick guarantee
Sexing guarantee
Bird supplies available
Cons
High shipping rates
Limited range of exotic fowl
Fee to change orders
Jenks Hatchery provides nationwide shipping, including delivery to Canada, of feed, live chicks, and various supplies for birds.
Jenks Hatchery is one of the oldest hatcheries in the US, having started in 1910. They specialize in the sale of chicks along with bedding, incubators, feed, and bird supplies.
Their shipping policy requires that all hatchlings are collected from the post office but if chicks are delivered to your physical address, the quality guarantee will be void.
Jenks has a minimum order requirement for shipping and pickup including 10 broiler chickens or 10 egg layer chicks. They also issue a warranty on your shipment by guaranteeing the health of chicks upon arrival.
Pros
Nationwide delivery
Guarantee on chicks
Vaccinated chicks
Cons
Extra charges for Canadian customers
Complicated website
Minimum orders of 10 birds
Hoovers Hatchery prides itself in healthy chicks that are disease free and include chickens, guinea fowl, quail, ducks, pheasants, and more.
Hoovers Hatchery is a trusted Iowa-based supplier of healthy chickens including ducks, turkeys, quail, guineas, and geese.
Hoovers offers free shipping on all orders that meet their minimum requirements. For example, if you order 15 chicks or 30 quail, you will qualify for free delivery.
They also provide a live chick guarantee based on the breed ordered and a 90% accuracy for sexing chicks. Along with guaranteeing the quality of their birds, they sell various poultry essentials such as avian treats and probiotics for birds.
Pros
Free shipping on minimum orders
Variety of birds and chicks
Guarantee on live chicks
Cons
Limited range of birds
Dozen eggs minimum order
Small delivery box for chicks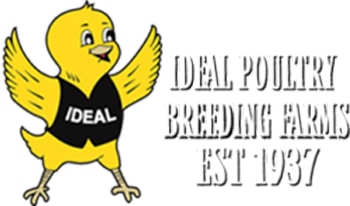 Ideal Poultry is a large American supplier of backyard chickens, geese, ducks, turkeys, and ornamental fowl bred from their very own production farm.
Ideal Poultry is a family-owned company in Texas that was founded in 1937. They deliver backyard breeds and productive poultry and different types of equipment for birds.
A live chick guarantee is issued; however, chicks that arrive in poor condition from the ship date must be reported to receive a refund or replacement.
The chick hatchery requires that you spend a minimum value rather than order a minimum number of chicks so rather than order 5 chicks, your purchase minimum should be $30. They also offer a 90% accuracy on the sexing of chicks.
Pros
Heritage breeds available
Year round non-commercial fowl
Mareks vaccination
Cons
Limited stock availability
No free shipping
Order handling fee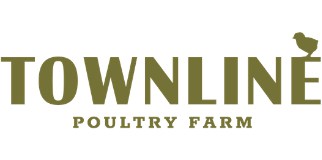 Townline Hatchery sells a range of quality birds and chickens and takes pride in the high standard of services they provide.
Townline Hatchery provides day-old hatchlings to backyard chicken keepers, local farms, and supply stores. Located in Michigan they have their own on-site breeder flocks and they handle all orders by hand from selecting chicks to checking incubators.
Some of the breeds include Freedom Ranger broilers, Barred Rocks, Rhode Island Reds, Buff Orpingtons, Brahmas, turkeys, guineas, and ducks.
Townline offers a live guarantee on all shipped chicks and requires that minimum orders of chickens are met for delivery. While many hatcheries sell supplies online, Townline Hatchery focuses on chicks and specialty fowl and assists their clients with raising chickens.
Pros
Variety of chicken breeds
Live chick guarantee
Priority shipping for chicks
Cons
Only fertile eggs from chickens
No online supplies
Only day-old chicks available
Chickens for Backyards makes it easier to create a custom flock by choosing a minimum order of 3 chickens of any breed.
Chickens for Backyards specializes in more than 100 breeds of backyard poultry, waterfowl, turkeys, and guineas. They guarantee chick health for 24 hours for collection from the ship date.
The business prides itself in assisting both backyard keepers and local farmers with expanding their flock by selling a minimum of three chicks that you can mix and match.
You can expect a range of supplies for sale including brooders, incubators, feeders and waterers, and toys. Chickens for backyards is one of the few hatcheries that offer free shipping on the supplies listed on their website to any address in the United States.
Pros
Variety of breeds
All orders inspected
Free shipping on select supplies
Cons
No mature chickens for sale
No storefront for pickup
Order chicks in advance

The hatchery offers a variety of broilers and egg-laying chickens including straight run bantams, goslings, ducklings, turkeys, and pheasants.
Welp Hatchery was established in 1929 and is located in Iowa with many hatcheries across Minnesota, Wisconsin, Minnesota, and New Mexico.
Each of their shipping points houses different breeds including Sex Links, guineas Rhode Island Red, and Crested Polish among others. They specialize in Cornish Rock Broilers, a popular meat chicken.
The hatchery offers year round chicks that are ready to ship but requires an order minimum depending on the breed of fowl purchased. At least 25 meat or egg layer chickens, 30 bantams, or 15 ducklings must be ordered to qualify for free or reduced shipping.
Pros
Range of bird care products
Variety of chickens and waterfowl
Live chick guarantee
Cons
Must satisfy order minimums
No adult chickens
Limited stock available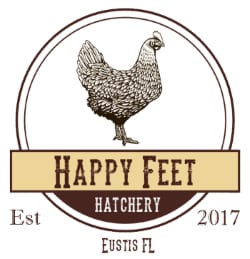 Happy Feet Hatchery is a certified supplier of live baby chicks, hatching eggs, juveniles, and farm fresh eggs all year round.
Happy Feet Hatchery offers an assortment of chicken breeds including live chicks, and they also sell hatching eggs for backyard chicken owners and farmers alike. They offer a limited selection of breeds such as Buff Orpingtons, Olive Eggers, Black Copper Marans, and BBS Ameraucanas.
Day-old chicks are shipped based on availability with weekly updates on hatchlings.
A minimum order of one dozen fertile eggs is required; however, you can mix and match breeds. Happy Feet makes it easier to create a small flock of your choice offering a convenient pricing and shipping chart to calculate the costs of your order.
Pros
Collection available
Priority shipping provided
Year round availability
Cons
Limited range of breeds
No waterfowl
No free delivery
What is a Chicken Hatchery?
Hatcheries provide fertile eggs, chicks, and ornamental or waterfowl to backyard keepers, local farms, and suppliers. They are not a storefront or standard chicken breed shop, but are poultry facilities or farms where eggs are hatched and fowl raised under controlled conditions. Customers receive their chicks or fowl by ordering and purchasing them online.
Hatcheries provide a convenient way to buy chicks and rare breeds that you can find online.
How Does a Chicken Hatchery Work?
Some hatcheries produce fowl on-site from incubators, straight runs, and brooders while others have off-site facilities or farms. Customers visit the website and order chicks or adults, based on their availability, that are delivered to the local post office if direct-to-door services are not available.
Poultry shipped directly to the nearest post office must be collected in 24-48 hours to prevent dehydrated and chilled chicks.
NOTE

Chicks that have not developed their feathers yet require a constant temperature of 95 degrees Fahrenheit to keep warm.
If chicks get too cold, they will die.
Here's a video that explains how a chicken hatchery works.
What is the Purpose of Chicken Hatcheries?
Hatcheries make it easier to source the fowl you want by ordering them online. This includes rare baby chick breeds that you might not find in your area and eliminates having to travel to find the desired fowl.
NOTE

Most hatcheries offer a live chick guarantee upon delivery.
Hatcheries do their utmost to ensure that your chicks arrive in good condition. They guarantee live chicks but if losses occur in transit, the perished chicks are replaced.
In addition, to live fowl, online hatcheries sell supplies including feed, treats, incubators, and even coops.
Which is the Best Hatchery?
The best hatchery provides the breed of fowl you are looking for, affordable shipping, and prioritizes the healthcare of their animals. They should be easy to contact and provide professional customer service.
One of the best hatcheries to buy chicks for backyard chicken keepers is Chickens for Backyards because they offer hundreds of hatchlings to choose from and they allow orders of only 3 birds.
For local farmers and suppliers, Meyer Hatchery offers a wide selection of breeds with large-scale supply and minimum orders between 20 and 40 fowl. Freedom Ranger Hatchery is a good choice for high-quality broilers.
What Makes the Best Hatchery?
Once you know which types of chickens or birds you want to add to your flock, the next step is to choose the best possible hatchery. Let's look at what makes the best hatcheries below…
Things to Consider
Budget
The price of each fertile egg, chick, or adult bird will differ between hatcheries and is based on their age, breed, and the lowest quantity you can buy. The rarer the breeds are, the more expensive the fowl.
Consider additional costs such as handling charges and shipping rates that add to the budget.
Location
Consider the distance your new brood has to travel when ordering from a particular hatchery. Extended travel places them at risk of poor health or losses in transit.
Shipping Policy
Every hatchery has a shipping policy so be sure to familiarize yourself with the terms and conditions issued by the provider.
Rate
Determine whether the shipping price and the rates for orders are fair.
NOTE

A hatchery should always provide a clear breakdown of shipping rates and order minimums.
Shipping rates can range from double to triple digits and are determined by the number of chicks or fowl purchased and your shipping zone or location.
Time
Consider how long chicks will be traveling as extended travel times increase the risk of poor health. Chicks must be collected between 24 to 48 hours once they arrive at the post office, depending on the policy, to uphold the live chick guarantee.
Season/Availability
Chick season is the best time to order fowl because more breeds are available in larger quantities. Some hatcheries produce breeds such as broilers that are available throughout most of the year while for other breeds such as Orpingtons and Leghorns you will have to order early to prevent missing out.
Most hatcheries offer seasonal order forms so you can purchase your birds and have them delivered.
Breed
A benefit of purchasing from hatcheries is that you can choose rare or exotic breeds that you might not find locally. You can also find every typical breed of chicken such as Rhode Island Reds or Olive Eggers.
Vaccination
Vaccinations protect against diseases such as Mareks and Coccidiosis that spread rapidly through a flock. Not all hatcheries vaccinate so if this is something that you are interested in, look for certification or contact the hatchery to find out which vaccinations they provide.
Certification
Hatcheries must be certified to produce disease resistant birds and uphold strict hygiene standards when producing and selling fowl.
NOTE

The NPIP is a certificate that tells you that the hatchery is safe to buy from.
Reliable Website
Is the website user friendly and does it include clear images of the available fowl? The company should have reliable customer services including updated contact information.
How Much is a Chicken Hatchling?
Day old baby chicks generally cost between $2-$5 each while a hatching egg can range from $2-$3 when purchased from a hatchery.
How Much Does a Baby Chicken Cost?
The cost of a chick can range between $2-$6 depending on their age and breed. The older the chick and rarer the breed, the higher the price.
Is There a Minimum Order When Buying From Chicken Hatcheries?
Yes, many hatcheries request minimum orders because hatchlings and very young chicks are unable to regulate their own body temperature. Large groups of chicks help to keep them warm in transit until they reach the brooder.
The average order minimum is 25 chicks but this differs depending on the size and breed of fowl.
Conclusion
Purchasing chicks from a reputable hatchery is a convenient way to find rare or exotic fowl that aren't available in your area. Decide how many chicks you want and choose a chick hatchery that sells healthy birds, and the desired breeds, and offers fair shipping rates along with a live chick guarantee.
I hope you've found our guide interesting and feel confident to buy chickens online from a hatchery. Please take a moment to share this guide with your fellow chicken hobbyists who are looking for reliable and trusted hatcheries whether to expand their farm or to start the rewarding journey of raising chickens.
(1) Otwarte Klatki, CC BY 2.0, via Wikimedia Commons